Cafetto F20 Cleaning Tablets for Faema, Franke, Gaggia, La Cimbali & Swiss Egro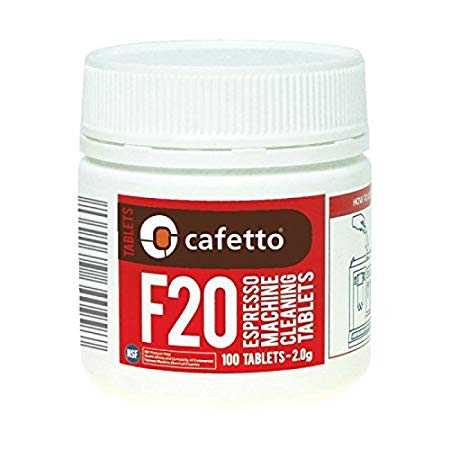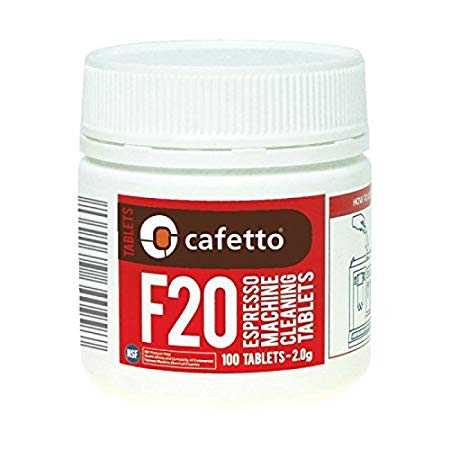 Cafetto F20 Cleaning Tablets for Faema, Franke, Gaggia, La Cimbali & Swiss Egro
Cafetto F20 Espresso Machine tablets are designed to safely and completely remove coffee oils and residues from the brewing group of selected super-automatic espresso machines.
What's easier than popping a tablet in and the cleaning's done?
These cleaning tablets are especially made for the following machines: Faema, Franke, Gaggia, La Cimbali and Swiss Egro
Directions: Simply insert one tablet into the special opening and follow the machine manufacturer's cleaning and maintenance instructions.
Tablet dimensions: Weight - 2 grams/0.07oz, Thickness - 5mm, Diameter - 16mm
FREE SHIPPING ON ALL CAFETTO PRODUCTS